Humi ChipⅡ (SMD Type) - HCP2D-3V
• Improved Temperature Accuracy & Range (±0.2℃ for ­20 ~ 60℃) s
• Extremely Low Current Consumption (13㎂ operating) s
• I2C with Alarm Function
• ​Enhanced Accuracy of RH% (±2%RH, 14bit )
• ​Pin-to-Pin match with existing HumiChip® s
Quantity:

-

+
Product Specification
Product Summary:
HCP2D-3V is an improved version of HumiChip®, the most advanced and cost effective humidity and temperature sensing solution for virtually anytype of applications.
Capacitive polymer sensor chip developed and fabricated in-house and CMOS integrated circuit with EEPROM are integrated into one embedded system in a reflow solder-able SMD package.
Individually calibrated and tested, HCP2D-3V performs ±2% from 20% to 80%RH (±4% over entire humidity range), and yet, is simple and ready to use without further calibration or temperature compensation.
HCP2D-3V provides linear output signals in various interfaces to customer requirements - the standard I2C interface and an Alarm function for preset control at min/max humidity.
Designed and manufactured by industry leading humidity and temperature sensing technology of SAMYOUNG S&C – field proven in HVAC and Auto industry for over 15 years, HCP2D-3V offers another smart sensing solution for excellent reliability, high accuracy, and cost effective sensing applications.
Enhanced Features:
• Improved Temperature Accuracy & Range (±0.2℃ for ­20 ~ 60℃) s
• Extremely Low Current Consumption (13㎂ operating) s
• I2C with Alarm Function
• Enhanced Accuracy of RH% (±2%RH, 14bit )
• Pin-to-Pin match with existing HumiChip® s
• Fast Natural Recovery after Reflow Soldering
• Enhanced Reliability against Chemical
Application:
• Energy Saving HVAC Control
Air Conditioning, Refrigeration, IAQ monitoring,Vent Fans, Home Appliances, Humi/Dehumidifiers
• Process Control & Instrumentations
Medical Instruments, Handheld Devices, Weather Stations, Food Processing, Printers, RFIDs …
• Automobile & Transportation
Cabin Climate Control, Defogging Control
Condensing Preventive Device …,
• Mass Quantity Application
OEM custom specification available
Sensor Performance:
Relative Humidity (%RH)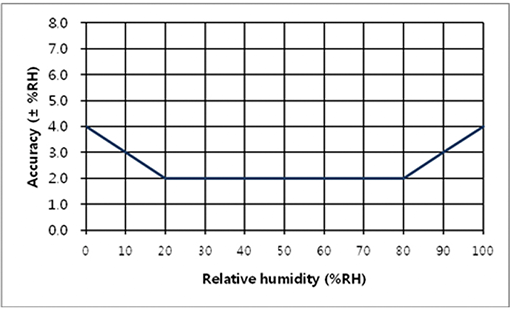 | | |
| --- | --- |
| Resolution | 14 bit (0.01%RH) |
| Accuracy | ±2.0 %RH (Figure 1) |
| Repeatability | ±0.2 %RH |
| Hysteresis | ±1.5 %RH |
| Linearity | <2.0 %RH |
| Response time | Max 8.0 sec (t 63%) |
| Operating range | 0 ~ 100 %RH (Non-Condensing) |
| Long term drift | <0.5 %RH/yr (Normal condition) |
Temperature (℃)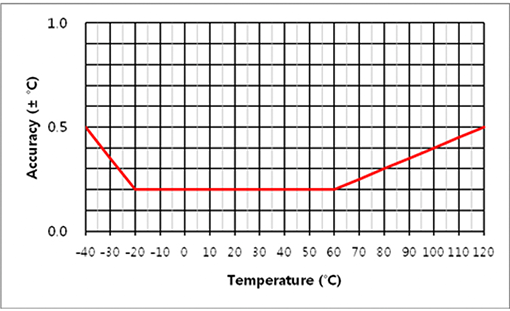 | | |
| --- | --- |
| Resolution | 14 bit (0.01℃) |
| Accuracy | ±0.2℃ |
| Repeatability | ±0.1℃ |
| Response time | 10.0 sec (t 63%) |
| Operating range | -40 ~ 125℃ |
| Long term drift | <0.5 %RH/yr (Normal condition) |
If you cannot find what you want, you can entrust ISweek to source for you. Just click:
Sourcing Service