HRUSB-MaxSonar-EZ Series Ultrasonic Rangefinders MB1403, MB1413 - MB1423, MB1433, MB1443
• Resolution of 1-mm
• Stable and reliable range readings and excellent noise rejection
• Sensor operates at 42KHz
• Low cost ultrasonic range finder
• Less than 1 cubic inch in size with easy mounting
• Distance sensor from 30-cm to 5-meters
• Proximity sensor from 1-mm to 5-meters
• Operating temperature -40°C to +65°C
• Long range object detection
• Small and easy to mount
Quantity:

-

+
Product Specification
HRUSB-MaxSonar-EZ Series
USB Rangefinder, High Resolution Precision
MB1403, MB1413, MB1423, MB1433, MB1443

HRUSB-MaxSonar-EZ Series Ultrasonic Rangefinders Product Description
The HRUSB-MaxSonar-EZ sensor line is a cost-effective solution for applications where precision range-finding, space saving, and low-cost are needed. This sensor component module allows users of other more costly precision rangefinders to lower the cost of their systems without sacrificing performance. Additionally, this sensor line allows cost-sensitive designers to choose this precision sensor as a performance upgrade over other lower performance sensors. The HRUSB-MaxSonar-EZ sensor line provides high accuracy and high resolution ultrasonic proximity detection and ranging in air, in a package less than one cubic inch. This sensor line features 1-mm resolution, target-size compensation for improved accuracy, superior rejection of outside noise sources, internal speed-of-sound temperature compensation. This ultrasonic sensor detects objects from 1-mm to 5-meters, senses range to objects from 30-cm to 5-meters, with large objects closer than 30-cm are typically reported as 30-cm.

HRUSB-MaxSonar-EZ Series Ultrasonic Rangefinders Features
• USB interface for simple computer connection and easy use via a COM port
• USB Micro-B connector is industry standard
• Resolution of 1-mm
• Stable and reliable range readings and excellent noise rejection
• Accuracy is factory-matched at 1-meter to 0.1% providing a typical large target accuracy of 1% or better for most voltages and uses
• Continually measures and outputs range information
• Continuously variable gain for control and side lobe suppression
• Designed for protected indoor environments
• Sensor operates at 42KHz
• Low cost ultrasonic range finder
• Less than 1 cubic inch in size with easy mounting
• Distance sensor from 30-cm to 5-meters
• Proximity sensor from 1-mm to 5-meters
• Operating temperature range from -40°C to +65°C, provided proper frost prevention is employed
• Long range object detection
• Small and easy to mount
• Target size compensation provides greater consistency and accuracy when switching targets
• Sensor automatically handles acoustic noise
• Simultaneous multi-sensor operation
• Sensor ignores most other acoustic noise sources
• Calibrated sensor eliminates most sensor to sensor variation

HRUSB-MaxSonar-EZ Series Ultrasonic Rangefinders Benefits
• USB interface for easy integration
• Easily deploy network-based IT solutions with integrated ultrasonic sensors
• Quality beam characteristics
• Excellent for multiple sensor systems
• Output allows users to get reliable range information at any time
• Fast measurement cycle
• Range-finding at a fraction of the cost of other precision rangefinders
• Reading-to-reading stability of 1-mm at 1-meter is typical
• Calibrated acoustic detection zones allow users to choose the part number with the detection zone matching a specific application
• Compensation provided for target size variation and operating voltage range
• Mounting holes provided
• Internal temperature compensation is standard

HRUSB-MaxSonar-EZ Series Ultrasonic Rangefinders Applications and Uses
• Sensor grids
• Kiosks & booths
• Security systems
• People detection
• Autonomous navigation
• Multi-sensor arrays
• Bin level measurement
• Robots ranging sensor
• Automated factory systems
• Limited tank level measurements
• Box dimensioning
• Auto sizing
• Height monitors
• Human interfaces
• Presence sensor
• Occupancy sensor
• Security systems
• Sensor networks

HRUSB-MaxSonar-EZ Series Ultrasonic Rangefinders Part Numbers
All part numbers are a combination of a six-character base followed by a dash and a three-digit product code. Please review the following table for more information on the three-digit product code.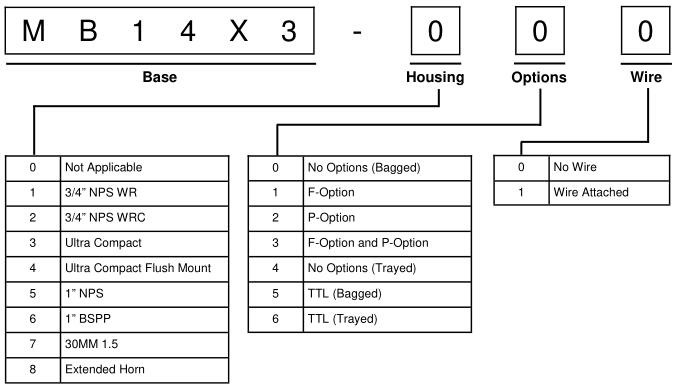 The following table displays all of the active and valid part numbers for this product.

If you cannot find what you want, you can entrust ISweek to source for you. Just click:
Sourcing Service