Miniature CO2 sensor module - LP8
• CO2 Measurement: non-dispersive infrared (NDIR)
• Measurement Range: 0-10,000ppm CO2
• Accuracy: ± 50ppm, ± 3% of reading
• Response Time: 30 seconds
• Measurement Method: Diffusion
• Measurement Period: >15 seconds
• Available Output: Digital only
• Communication: UART (host-slave protocol)
• Sensor Life Expectancy: > 15 years
• Maintenance Interval: no maintenance required
• Self-Diagnostics: complete function check on startup
Quantity:

-

+
Product Specification
Overview
The LP8 miniature 10,000 ppm CO2 sensor is designed from the ground up for long-term battery or solar-powered applications. It utilizes a flexible CO2 measurement period to minimize power consumption. One measurement requires only 11.9 mJ of energy.
Key benefits
• 3.6mC per measurement (11.9mJ @ 3.3V)
• Miniature size (Senseair® S8 format)
• A wide supply voltage range enables a variety of battery options
• Adjustable measurement period by host
• Adjustable ABC period by host
Features
• Ultra-small footprint NDIR sensor
• Designed for long-term battery operation
• Variable measurement period to save energy
A wide range of voltages (2.9-5.5V) enables a variety of power options. For example it can be powered by 3 alkaline 1.5V batteries, or a single 3.6V Li-SOCl2 battery for a more compact alternative.
Technical Specification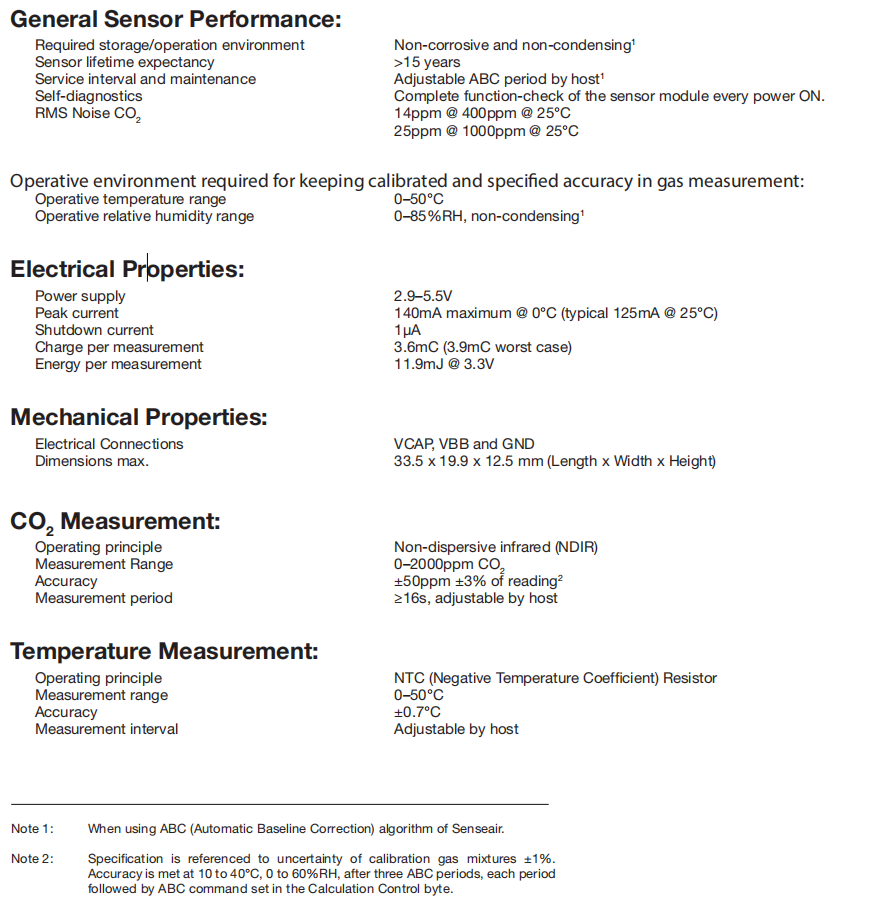 If you cannot find what you want, you can entrust ISweek to source for you. Just click:
Sourcing Service