USB-ProxSonar-EZ Series Ultrasonic Proximity Sensors MB1414 - MB1424, MB1434, MB1444
• USB interface for simple computer connection and installation.
• Simple True/False output and optional range output
• ~2.5 second object acquire time
• ~1.5 second object release time
• Zero range object detection
• Proximity detection from 1 mm to set trigger distance
• Sensor operates at 42KHz
• Range information from 6 inches to 125 inches
Quantity:

-

+
Product Specification
USB-ProxSonar-EZ Series
High Performance Ultrasonic Proximity Sensor
MB1414, MB1424, MB1434, MB1444

USB-ProxSonar-EZ Series Ultrasonic Proximity Sensors Product Description
The USB-ProxSonar-EZ provides proximity detection of objects out to a set distance, in a small and incredibly easy to use package. The USB-ProxSonar-EZ is the lowest cost USB ultrasonic sensor that features a simultaneous multi-sensor design which allows the sensor to operate even in the presence of other ultrasonic sensors. Users are able to integrate many sensors into one system and experience little to no effect from the sensor to sensor interference that can occur with other ultrasonic sensor solutions. The USB-ProxSonar-EZ features a True/False output and an optional range output. With the USB interface, deploying a network of ultrasonic sensors has never been easier.

USB-ProxSonar-EZ Series Ultrasonic Proximity Sensors Features
• USB interface for simple computer connection and installation.
• USB Micro-B connector matches that used on most modern cell phones
• Simple True/False output and optional range output
• ~2.5 second object acquire time
~1.5 second object release time
• Filtered range output allows ranging and multi-sensor operation
• Zero range object detection
• Free run operation continually measures and outputs proximity information
• Continuously variable gain for control and side lobe suppression
• Learns nearby environment once connected or powered-up
• Proximity detection from 1 mm to set trigger distance
• Sensor operates at 42KHz
• Range information from 6 inches to 125 inches

USB-ProxSonar-EZ Series Ultrasonic Proximity Sensors Benefits
• USB interface for easy integration
• Very low cost USB proximity sensor
• Simultaneously use up to 20 sensors in the same environment
• Easily deploy network-based IT solutions with integrated ultrasonic sensors
• Reliable proximity information
• Sensor is both a rangefinder and a proximity sensor. Detection zone is from 0 foot to preset range of 1 foot to 5 feet
• Outputs allow users to get reliable proximity information at any time
• Mounting holes provided
• Fast measurement cycle
• Quality beam characteristics

USB-ProxSonar-EZ Series Ultrasonic Proximity Sensors Applications and Uses
• Protected indoor environments
• Lock computers automatically aid in security & HIPAA compliance
• Sensor grids
• Kiosks & booths
• Automated displays & advertising
• Security systems
• Proximity zone detection
• People detection
• Robot ranging sensor
• Autonomous navigation
• Multi-sensor arrays

USB-ProxSonar-EZ Series Ultrasonic Proximity Sensors Part Numbers
All part numbers are a combination of a six-character base followed by a dash and a three-digit product code. Please review the following table for more information on the three-digit product code.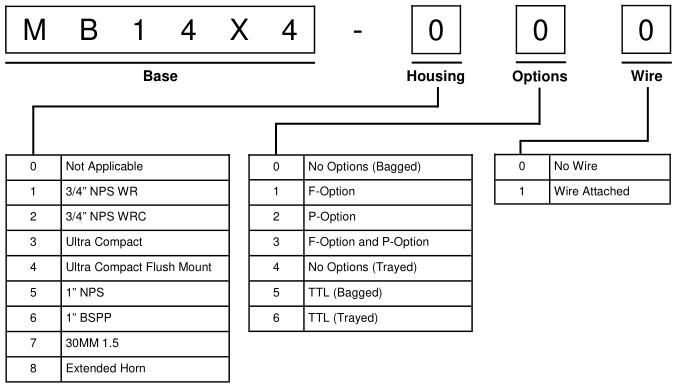 The following table displays all of the active and valid part numbers for this product.


If you cannot find what you want, you can entrust ISweek to source for you. Just click:
Sourcing Service