UV Sensors - SUV13/SUV20
• Screw-in sensor SUV13 with teflon head
• Plug-in sensor SUV20 with measuring window
• Housing material​: High-grade steel​
• Opening angle​: 30°, 40°, 160°, 360°​
• Output signal​: Diode, Current (4-20mA), Voltage (0-4,5VDC), Digital​
• Optional standards​: DVGW, ÖNORM​
Quantity:

-

+
Product Specification
SUV13/SUV20 UV Sensors Description
Our UV-sensors are available in different designs and are suitable for operation in air as well as water systems.

For use in drinking water equipment, we supply sensors that conform to the DVGW or ÖNORM regulations.

The UV-sensors are made for relative and absolute measuring. Absolute measuring sensors are calibrated individually and allow a reliable UV-measurement from all distances to the radiation source.

Our UV-sensors can be configured to our customer's needs.

SUV13/SUV20 UV Sensors Designs
The UV-sensors are available as 'screw-in' or 'plug-in' types. Because of their compact design and huge variety of possible configurations, the sensors can be installed in new or retrofit systems.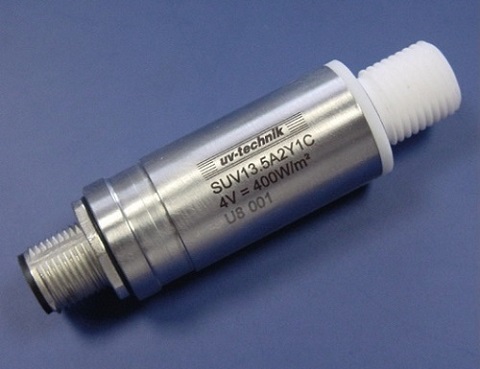 Screw-in sensor SUV13 with teflon head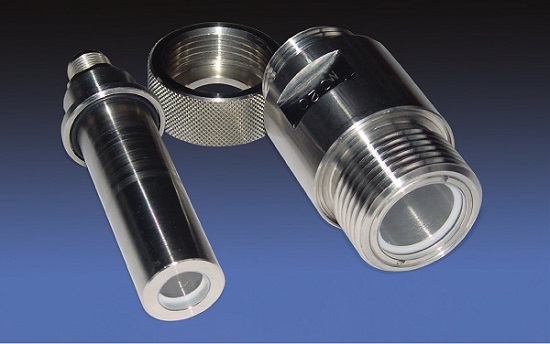 Plug-in sensor SUV20 with measuring window

SUV20-sensors can be supplied with an ATEX-protection certificate as an option.

SUV13/SUV20 UV Sensors Technical Data

Housing material

High-grade steel

Opening angle

30°, 40°, 160°, 360°

Output signal

Diode
Current (4-20mA)
Voltage (0-4,5VDC)
Digital

Optional standards

DVGW, ÖNORM
If you cannot find what you want, you can entrust ISweek to source for you. Just click:
Sourcing Service